Team USA/Stay-Focused Alumni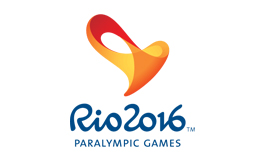 After 11 days of intense completion, the Paralympic Games have concluded. Overall, Team USA collected 115 medals, the most successful performance in recent history. Below are highlights of the incredible performances from Stay-Focused alumni.
The United States women's wheelchair basketball team, led by Gail Gaeng, Rose Hollermann, and Jenn Poist defeated former Paralympic Champion, Germany, 62-45 to win the Gold medal.
On the track, Tatyana McFadden, Amanda McGrory, and Chelsea McClammer, "Mcswept" the podium in the 1,500- and 5,000-meter finals. McFadden and McGrory also took home a silver and bronze medal, respectively, in the Marathon.
In a sprint finish with the top 8 women, Susannah Scaroni had a strong showing in the marathon, finishing the race at 1:38:47.
Hannah McFadden made her presence known by nabbing a 4th place finish in a very fast 100-meter race.
In one of the closest races throughout the competition, Brian Siemann took 4th place by .02 in the 800-meter final.
In an exciting sprint finish of 11-men fighting for bronze in the Marathon, Aaron Pike finished with a time of 1:30:13.
We are so incredibly proud of our alumni for their performances throughout the Rio Paralympic Games. Their efforts are a testament to the work and time they have dedicated to performing at the highest level possible. Go Team USA!