Events
Fundraising is an ongoing activity for all nonprofits. Whether it's an annual event or a capital campaign, plans are always being discussed and reviewed – and it's no different for Stay-Focused.
---
Push Across Cayman
Push Across Cayman started in November 2012, as a precursor for our Push Across America campaign. At the time, it seemed natural to host an event that both celebrated disability awareness in Cayman, and prepared us for the "Push of a Lifetime," in the spring of 2013. Ryan Chalmers pushed a 55-mile course around the island of Grand Cayman in five hours and launched what has become our annual, signature event in Cayman.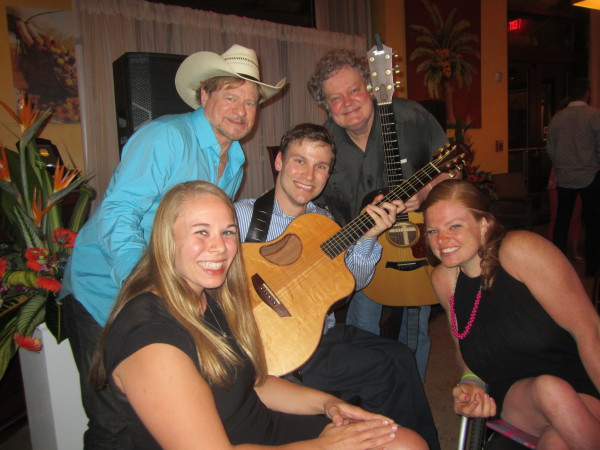 Our Push Across Cayman (PAC) 2016 took place on Sunday, February 21st, with Stay-Focused mentors Mary Kate Callahan, Ryan Chalmers, and Arielle Rausin pushing a 55-mile course around the island.
Grammy Award winning singer/songwriter Paul Overstreet was joined by fellow singer/songwriter Mike Loudermilk in delivering a wonderfully entertaining benefit performance in support of Stay-Focused the evening before the "Push."
Note: We have opted to forgo our Push Across Cayman in 2017 to focus on events in the US.
---
Push Across America
Push Across America was a very significant event for Stay-Focused for multiple reasons. First, it was an ambitious event for a small nonprofit. What Ryan Chalmers and Roger Muller first discussed casually in 2009, became a huge undertaking – four vehicles, a crew of eight, 71 days, 3,321 miles. Second, it celebrated the 10-year anniversary of Stay-Focused, which, by itself, is an accomplishment. Third, it was designed to build awareness for the potential of all persons with disabilities, which it did.
Prior to the launch of the Push, Ryan and Roger were guests of SiriusXM and E Street Radio. Listeners called in to suggest the Springsteen song that would most exemplify Ryan's journey, and, in the end, "No Retreat, No Surrender" was the fan favorite. Perfect!
Ryan did an amazing job – never wavered in his commitment to doing what he needed to do, each and every day, and he pushed with determination, focus, and passion.