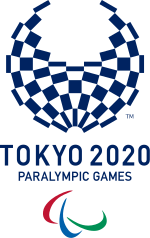 The Tokyo Paralympics was an awesome experience for 10 Stay-Focused alumni who trained hard to compete on the world stage. Our Team USA athletes competed in track & field and basketball and, collectively, brought home eight medals. We celebrate all the Stay-Focused alumni who competed in the trials and were part of Team USA.
Among the Stay-Focused alumni who medaled …
Susannah Scaroni:
Gold: 5000m
Bronze: 800m
Tatyana McFadden:
Gold: Universal Relay
Silver: 800m T54
Bronze: 5000m T54
Alexa Halko:
Bronze: 800m T34
Rose Hollermann:
Bronze Women's Basketball
Ryan Neiswender:
Gold Men's Basketball
Sponsor-a-Diver
To learn about our new Sponsor-A-Diver initiative, please click here: https://stay-focused.org/sponsor-a-diver-2022/
---
We empower teens with disabilities through SCUBA certification and leadership development programs
From the moment they enter the water, Stay-Focused participants experience a world without limitations. For most participants, SCUBA diving offers a level of independence unattainable in their daily lives, providing freedom of movement without the help of adaptive equipment. Leadership development programs taught by a distinguished group of corporate and community leaders further encourage participants to translate this newfound freedom into their daily lives, giving them the confidence to pursue their greatest ambitions.
---
Photos and Video: In July/August 2018, we were fortunate to have the support of talented photographers/videographers whose images appear throughout our recently-updated website. Many thanks to Sean Crothers and Elly Wray (elly@ellywray.com), Richard Apple (ApplecorpsPhotography.com), and Jim Gates (info@bds.ky)