Update from the Founder and President
January 2019
Following 15 years of running programs, with an alumni base of 121 PADI certified divers, we are proud of what we have accomplished and looking forward to the year ahead. This year, perhaps more than ever, we are excited about all the activities we have already scheduled.
On March 23rd, Ryan Chalmers, our Director of Programs, will make a presentation at Night of Superstars in Houston, TX. Ryan will be this year's honorary "Superstar" at an event that celebrates and supports all members of the disability community.
On May 9th, we will be hosting our first fund-raising event in Denver, CO, at the JW Marriott Denver Cherry Creek. With Stay-Focused board member, Joe Rooney, and friend of Stay-Focused Brian Deevy co-hosting the event, we're looking forward to introducing Stay-Focused to the Denver community, making new friends, and, ideally, sourcing two teens with disabilities for our programs this summer.
This summer, we'll be running four, week-long programs in Cayman with about 30 teens and young adults with disabilities diving with us. We'll likely run two programs from the Grand Cayman Marriott (our host hotel for 11 years), and two from the Grand Cayman Ritz-Carlton, where we started running programs in 2017. We are grateful for the support we receive from these two very generous sponsors, as well as all the sponsors who support our programs in Cayman.
On November 3, we will field a Charity Partner team in the 2019 TCS New York City Marathon. Building on the success of last year's team, we will have five runners committed to completing the 26.2-mile course and raising funds for our programs. As we confirm the members of our team, you will be able to follow our progress and show your support on an event page on this site (starting in March.)
More to come in the months ahead as we prepare for a productive and eventful year.
Also, please "Like" our Stay-Focused Facebook page, if you haven't already done so.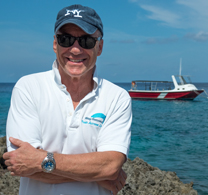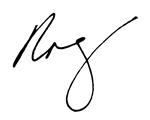 Roger Muller
Founder and President, Stay-Focused