Update from the Founder and President
April 2022
We're back! I am delighted to let you know we will return to programmatic activity in Cayman this summer following a two-year hiatus. We will run two programs for first-time divers at the Grand Cayman Marriott and a reunion program for divers we certified in 2019 at the Ritz-Carlton. Our week-long, first-time diver programs will run from July 27 – August 2 and August 4 – 10. Our reunion program will run from August 12 – 17.
Our first-time diver programs are full, with six participants on each program, and we have seven divers from 2019 returning for their reunion program. We will have two coaches on each trip, a medical doctor, two Stay-Focused mentors, and interns supporting our divers. We will return to Cayman with a robust team, as it will have been three years since we were all in the water.
We are grateful for the generous support our Cayman sponsors provide, which makes all the difference. Red Sail Sports, our diving operations partner since 2004, will continue to support our programs, with additional support from Sunset Divers, Divetech, Ocean Frontiers, and a host of diving instructors who have become friends of Stay-Focused over the years. Many thanks as well to Market Street Group, its family of restaurants, and other sponsors in Cayman who make our programs possible.
This year's 2022 TCS New York City Marathon will return at full capacity, and we will again host a Charity Partner Team of 10 runners, all raising funds to support our programs. We will have a NYC Marathon Event page on this site in the coming weeks where you will be able to read about our runners and donate.
We have launched an Endowment Campaign for Stay-Focused, which has been a goal of mine since I started the organization in 2003. Our goal for 2022 is to secure at least $750,000 in cash and commitments. The endowment will enhance Stay-Focused's financial stability and ensure we can continue to run programs for many years.
On to a healthy, productive, and fun 2022!
Also, please "Like" our Stay-Focused Facebook page, if you haven't already done so.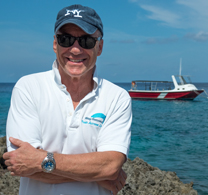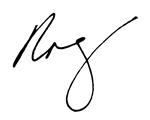 Roger Muller
Founder and President, Stay-Focused