Update from the Founder and President
January 2023
As we embark on the New Year, all of us at Stay-Focused wish you a year blessed with good health and happiness. For now, it's time to move forward with energy and optimism and we are especially excited about 2023, as we will be celebrating our 20-year anniversary! We started with two divers in March 2004, and have now certified in diving 145 teens and young adults with disabilities. It has been a long journey, filled with wonderful stories of accomplishment, strengthened self-confidence, fun times, and discovery.
In 2023, we will return to a full schedule of programs and host two, first-time diver programs and two "reunion" programs for divers we certified in 2022. We are immensely grateful for the generous and ongoing support we receive from our sponsors in Cayman, especially the Grand Cayman Marriott, the Grand Cayman Ritz-Carlton, and our new program sponsor, The Westin Grand Cayman. Thanks also to Red Sail Sports, our diving operations partner from the beginning, and Sunset House. We thank Market Street Group, as well, for providing us excellent restaurant options, and our new transportation partner, Majestic Tours.
We have recently received a significant grant that will enable us to host Discover SCUBA events in four cities in 2023, which will expand our reach and assist us in sourcing participants for our programs. We will host events in Baltimore, Denver, New York City, and Rochester, NY. The grant also provides funds for three of our Stay-Focused mentors to push forward on achieving their Divemaster certification, which will enhance the care and attention we provide participants on their dives.
And, in 2023, we will again be hosting a Charity Partner Team in the New York City Marathon, which has become our most effective and successful fund-raising event.
I hope you will follow our progress and success in what will undoubtedly be a significant year for Stay-Focused … Celebrating our 20-year anniversary in 2023!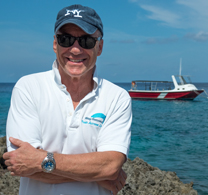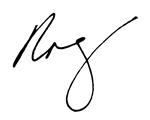 Roger Muller
Founder and President, Stay-Focused