Update from the Founder and President
October 2023
In the summer of 2023, we celebrated our 20-year anniversary … a remarkable accomplishment that represents the commitment and hard work of everyone who is part of the Stay-Focused family. Our team of medical doctors, coaches, mentors, and interns have all contributed to our success, ensuring our participants enjoy a safe and fun experience learning to SCUBA dive. And, we thank our generous sponsors without whom we would not be able to run our programs. Grand Cayman, our exclusive dive destination, offers the ideal environment for diving and our sponsors and supporters make Cayman feel like our "home away from home".
We returned to a full schedule of programs in 2023, with two "reunion" programs for divers we certified in 2022, and two, week-long programs for first-time divers. Our reunion divers refreshed their diving skills, enjoyed a kayaking adventure with the Ambassadors of the Environment Program, and had fun participating in beach activities. While our first-time divers learned to dive, benefitted from a workshop on marine life and fish identification, and visited the Cayman Turtle Centre.
As the fall unfolds, we look forward to supporting our Charity Partner Team in this year's 2023 TCS New York City Marathon on November 5th, which includes five Cayman-based runners. The Marathon is our only annual fund-raising event, and we have a team goal of $62,500 this year. Please consider donating, as a donation of any amount will be greatly appreciated. Here's the link:
https://fundraisers.hakuapp.com/teams/stay-focused-inc-1?partner=5b9b8fe3b026cb3cc90d
We will also be planning Discover SCUBA events in cities across the US, building on our success in launching this new initiative. These events help us expand our reach and enable us to source participants for our programs.
And, we will continue to seek support for our Endowment Campaign, which is designed to generate funds for the long-term sustainability and success of Stay-Focused.
We wish you all the best for an enjoyable fall season.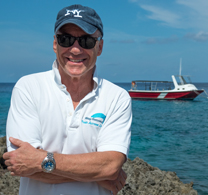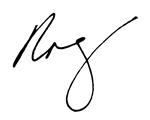 Roger Muller
Founder and President, Stay-Focused