Update from the Founder and President
September 2018
The summer of 2018 was fun and very successful, as we enjoyed tremendous support from our Stay-Focused team of volunteers and our many generous Cayman-based sponsors. The weather was predictably hot, but we only encountered showers on a few occasions, which hardly dampened our enthusiasm, and we certified 13 new SCUBA Divers, bringing our total to 121.
We ran two programs from the Grand Cayman Marriott, our host hotel, and two from the Ritz-Carlton, Grand Cayman. Last summer, we ran one program from the Ritz-Carlton (for the first time), so it was great to run a second program from the Ritz this summer. In addition to Ryan Chalmers and me, we had 12 reunion divers (divers we certified last summer), 13 first-time divers, four medical doctors, two coaches, four Stay-Focused mentors, three Caymanian interns, one intern from the US, and friends.
We invited former Red Sail instructor, Devon D'andrea, to join us for two programs, as well as Sean Crothers and Elly Wray who took wonderful photos and created two terrific videos. Richard Apple joined the team for the first time and contributed nice shots of our divers to our portfolio of memorable underwater images. And many thanks to Cayman-based photographer, Jim Gates for hopping on the dive boat and taking photos of our last program of the summer.
As we celebrate our 15-year anniversary, I'm delighted the summer of 2018 was one our best. In turning our attention to fall activities, please follow and support the success of Team Stay-Focused, our six-member Charity Partner team that will be representing Stay-Focused in the 2018 TCS New York City Marathon on November 4th.
Also, please "Like" our Stay-Focused Facebook page, if you haven't already done so.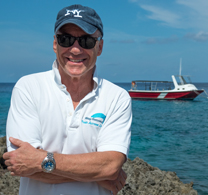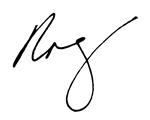 Roger Muller
Founder and President, Stay-Focused