Update from the Founder and President
April 2021
As we welcome the arrival of spring, I hope you are well and feeling good about the year ahead. While we were cautiously optimistic earlier this year we would be able to return to Cayman this summer, we now realize, based on information from multiple sources in Cayman, we will need to hold off for one more year. Cayman has been vigilant in its response to the pandemic with strict restrictions and protocols that will likely remain in effect until the end of the year. Most problematic for us is its 10-day quarantine for visitors, which essentially prohibits us from running programs this summer. Hence, we have made the difficult (but necessary) decision to suspend programs for another year and, instead, focus on US-based activities.
This year we will focus on leadership development among our mentors, which will provide them an opportunity to be more substantially involved in the work we do. We look forward to having our mentors engage in committee work, and several of them will pursue the possibility of achieving their PADI Divemaster certification. We also plan to host one or more Discover SCUBA programs, which will enable us to expand our reach, source candidates for our programs in 2022, and host fund-raising events. And we will have a Charity Partner team in this year's NYC Marathon, which has become our most effective and successful fundraiser.
We will keep you posted on our activities and progress in the weeks and months ahead. We are committed to making sure 2021 is a productive and successful "transition" year.
For now, we wish you and your families all the best for a healthy and fulfilling year, as we rebound from 2020 and celebrate a return to more active lives.
Also, please "Like" our Stay-Focused Facebook page, if you haven't already done so.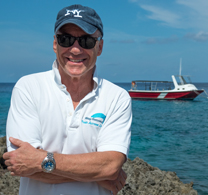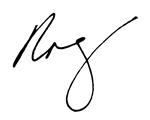 Roger Muller
Founder and President, Stay-Focused