2022 TCS New York City Marathon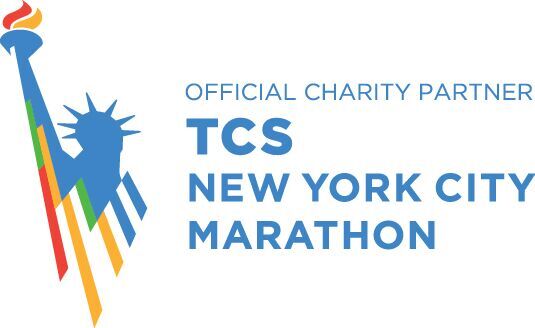 We are delighted we have received 10 bibs for this year's 2022 TCS New York City Marathon on Sunday, November 6th, and to be a Charity Partner for the fifth time. Building on the success of last year's Charity Partner Team that raised more than $60,000, we have set a goal of $65,000 for this year. All our runners have committed to raising at least $5,000. All funds raised will support our programs in Grand Cayman (Cayman Islands) in 2023.
Highlighted below are the members of Team Stay-Focused 2022. The TCS New York City Marathon has become our most effective and successful annual fundraiser. We appreciate your support and trust you will donate in recognition of our runners who are committed to raising funds for our programs.
---
Our Runners
Roger Muller

Hometown: New York, NY

Reason for Running: "I ran the New York City Marathon in 2014 at the age of 65 and decided I would commit to running the NYC Marathon every five years. I ran it again in 2019 and thought I would hold off until 2024 to run at 75, but following the disruption of the past two years, I thought what better way to emerge from the lockdown imposed by the pandemic than to get back into the mindset (and training) necessary to run 26.2 miles. So, I've committed to running this year at 73, and look forward to both managing the team and being a part of it".


Luca Minasola

Hometown: Palermo, Sicily

Reason for Running: "Running gives me a feeling of happiness and freedom. Thank you, Roger, and Stay-Focused to have the opportunity to race for the first time in one of the most important competitions in my life … New York City Marathon! I look forward to feeling the amazing vibes in the streets of New York City with my Stay-Focused team!"


Gregg Chalmers

Hometown: Rochester, NY

Reason for Running: "I began distance running in 2012, when invited to participate in the Grand Cayman Marathon Relay with a group of Stay-Focused friends. I was overwhelmed when told I'd be running a six-mile leg of the relay. I trained for the run and ended up having a great time running the relay with my Stay-Focused team. I've continued to run since that event and, although I'm a SLOW runner, I enjoy the distance. I look forward to supporting Stay-Focused, which has been close to my heart for many years, while completing my 13th full marathon. I thank Roger Muller for encouraging me to 'keep running' and Stay-Focused for doing what they do!"


Matteo Manfio

Hometown: Padova City, Italy

Reason for Running: "I've played soccer since I was a kid and I've always enjoyed running. I run because it gives me the chance to be with myself and to free my mind. I also run for people who cannot"

Erno Virag

Hometown: Kecskemet, Hungary

Reason for Running: "Fitness has always been a huge part of my life. As much as I enjoy breaking a sweat in the boxing ring and challenging my flexibility on the yoga mat, what I enjoy most is going for a long run. Sometimes I even sign up for a race, just like now. But for me, it is never about winning the race; it is about conquering long miles with my aching knees and pushing myself to my limits, not as much physically, but mentally and emotionally. I feel honored to be invited to represent Stay-Focused at the 2022 NYC Marathon. Let our participation and preparation be a reminder not all are as fortunate as us, and we all have a moral duty to be a part of something bigger than ourselves."

Ashley Gunning

Hometown: Georgetown, Grand Cayman, Cayman Islands

Kara Rood

Hometown: St. Louis, MO

Reason for Running: "I got into distance running in high school, when my brother encouraged me to join him on the cross country and track teams. The New York City Marathon will be my first marathon, as well as my final lap around this amazing city, as I plan to move back to my hometown of St. Louis this winter. I'm honored to run alongside the Stay-Focused team and hope to see many faces of the friends and connections I've made over the past nine years here along the race route."

Enrico Carmassi

Hometown: Viareggio, Italy

Reason for Running: "Running is my passion. I took it up with my father when I was little. As time went on, I started to run 5ks, then 10ks, and, in the blink of an eye (and of course years…), I started to run ultra marathons! It's a life-changing experience for real! I can't wait to run the NYC Marathon with the Stay-Focused team. For me, this is a dream come true. I've been dreaming about this since I was a kid. Thanks again, for the opportunity. See you on the road."

Conor McDonnell

Hometown: Miami, FL

Reason for Running: "For most of my adult life, running has served as my outlet and freedom from daily life. Just over a year ago, I had hip surgery, which put my running future in doubt. I've worked hard to make my way to the starting line (and hopefully finish line) in 2022. The freedom that Stay-Focused offers its participants resonates with me and I'm excited to run in support of this amazing charity!"

Michaela-Leigh Sova

Hometown: Omaha, NE

Reason for Running: "I am running the NYC Marathon because to me the marathon is pure unity, joy & raw emotion. You'll never see anything like it compared to any other sporting event. From the most elite/world class runners to runners young & old, to runners with disabilities and runners who walk the entire thing just to celebrate the accomplishment of 26.2 miles, it's one large celebration! There is no other sport where the playing field is equal. I'll never play tennis with Serena. I'll never play a game against Michael Jordan, but on marathon day everyone is running the same, the same bridges, and the same 26.2 miles. The marathon shows the world you can do anything if you set your mind to it. Our minds are our limits. This will be my 5th consecutive year running NYC, and no matter what year it's been, I've gotten caught up in the purest form of emotions possible and cry. I look forward to that cry! The energy bubble is placed around you, and you just got to let it take hold"
---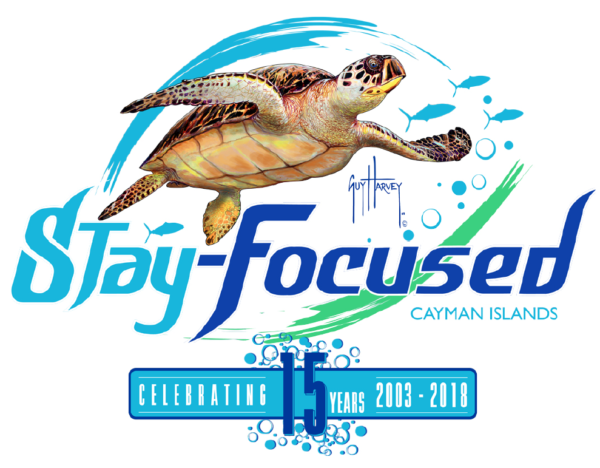 Donations
To make a donation in support of our runners and Stay-Focused, please visit…
https://fundraisers.hakuapp.com/teams/stay-focused-inc?partner=5eb6252e1493f6b24820