Push Across Cayman 2013
Second Annual Push Across Cayman
Following our Push Across America, we returned to Cayman in November of 2013, for our second Push Across Cayman. This time, Ryan Chalmers was joined by fellow Paralympic athletes Aaron Pike and Brian Siemann for the 55-mile push around the island.
In the week leading up to the" Push," Ryan, Aaron, and Brian visited schools in Cayman to share their individual stories and promote disability awareness. We also had a dinner at Ortanique, which gave Ryan an opportunity to bring our guests, many who had joined us in 2012, up-to-date on his very successful Push Across America, which he had completed five months earlier.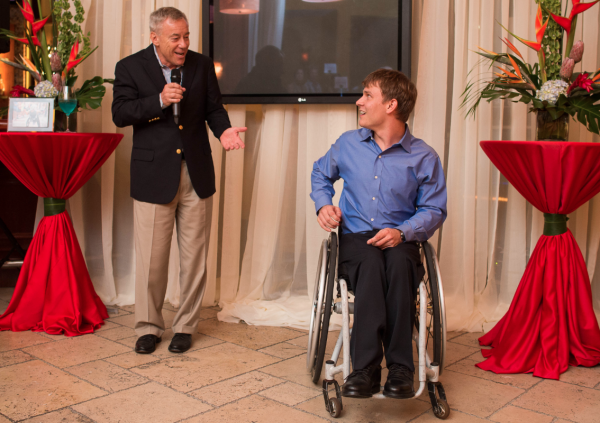 On the Saturday before the Push, Stay-Focused Founder Roger Muller joined Ryan, Aaron, and Brian for a dive at Sunset House.
It was nice to get in the water and relax before the next day's 55-mile Push.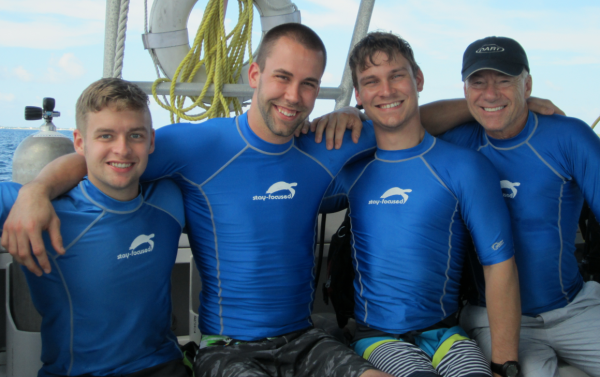 On Sunday, November 17th, the three Stay-Focused divers/athletes pushed out from Camana Bay at 7:00am, joined by an enthusiastic group of cyclists.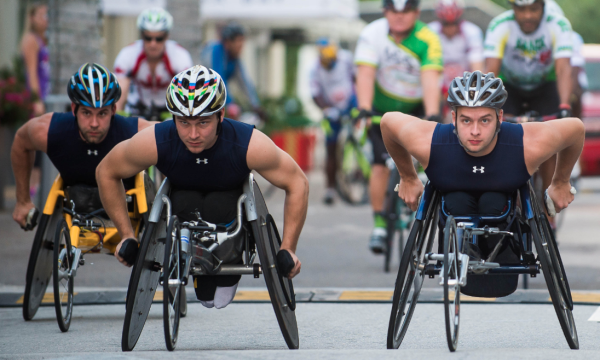 It was a very hot day for the athletes but they pushed on with determination.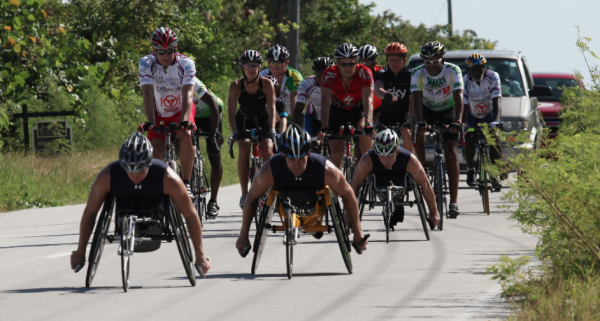 They approached the Finish Line five hours later and the expression on Ryan's face tells the story.
Our Second Annual Push Across Cayman was a great success! Well done, Ryan, Aaron, and Brian!