Update from the Founder and President
January 2018
Happy New Year!
I trust you enjoyed the holidays and are ready to take on the New Year with enthusiasm, determination, and a desire to have fun! 2018 is already shaping up to be a banner year for Stay-Focused, as we look forward to celebrating our 15-year anniversary on January 28th. We incorporated Stay-Focused in 2003 and, 15 years later, we have run 46 programs, and certified as Professional Association of Diving Instructors (PADI) SCUBA Divers, 108 teens and young adults with disabilities.
In February, we'll be hosting our annual fundraiser in Grand Cayman, with GRAMMY award winning singer/songwriter, Patty Griffin, accompanied by David Pulkingham on guitar/vocals. And, in the week leading up to our event, we'll visit schools in Cayman with Stay-Focused mentors Gail Gaeng and Ryan Chalmers, who will talk with students about disability awareness.
In April, Stay-Focused board member, Tom McInerney, will host a fundraiser for Stay-Focused in Boston, which will be the first of several events we'll host this year, as we build on the momentum Tom created last September when he committed to creating an endowment for Stay-Focused. We are very grateful for Tom's leadership, and his generous and ongoing support of Stay-Focused.
This spring, we will launch an expansive social media campaign to raise funds for our Push Across America documentary. Many thanks to Rob Tyler, our Cayman-based filmmaker, who has embraced the potential of our documentary, and will no doubt do an amazing job in communicating our story.
And, we recently learned our application to be a Charity Partner in the 2018 TCS New York City Marathon was accepted, so we'll have a five-member, Team Stay-Focused, running for Stay-Focused on November 4, 2018.
It's going to be a very busy year …
All best wishes for a great start to a happy & healthy New Year!
Also, please "Like" our Stay-Focused Facebook page, if you haven't already done so.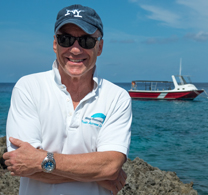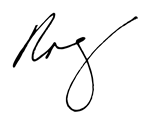 Roger Muller
Founder and President, Stay-Focused