Update from the Founder and President
June 2018
The arrival of Memorial Day weekend marks a time when we are focused on preparing for our summer programs and looking forward to getting back in the water in Cayman. This summer we will be running four, week-long programs, between July 25 and August 22nd. The first program will be a reunion program for divers we certified last summer, followed by two, first-time diver programs, and then a second reunion program. The Grand Cayman Marriott will be our host hotel for the first two programs, and the Ritz-Carlton Grand Cayman will host our last two programs. We are fortunate the Marriott, which as been our host hotel for 10 years, and the Ritz-Carlton work together seamlessly in supporting our programs. Many thanks to John Hazard and Bram Theevan at the Marriott, and Marc Langevin and Hermes Cuello at the Ritz-Carlton for their incredibly generous support of Stay-Focused.
From the beginning, we have always had a coach who works with teens with disabilities on our programs, as well as a medical doctor. With a team of five medical doctors, all of whom are divers, we will have one of our doctors on each program, which ensures all our divers are well cared for and good-to-go. We also have mentors and interns involved, and, this year, we'll have four mentors offering their assistance and making sure our divers have a great time. We'll also have three Caymanian interns, representing our Caymanian Internship Program, now in its fifth year.
As a reminder, we'll be fielding a team of five runners in this year's 2018 TCS New York City Marathon on Sunday, November 4th, as a Charity Partner. Stay-Focused board member Bernie Boldt, and Cayman-based Jenny Coleman have already committed to Team Stay-Focused, so we're looking for three more runners. If you would like to join our team or donate, please visit our event page.
Also, please "Like" our Stay-Focused Facebook page, if you haven't already done so.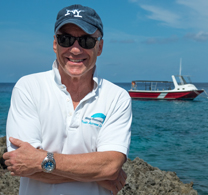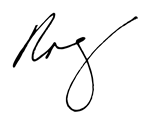 Roger Muller
Founder and President, Stay-Focused