Update from the Founder and President
April 2018
Given the slow arrival of spring-like weather, it seems T. S. Eliot was on to something when he penned, "April is the cruelest month …" Nonetheless, spring has "officially" arrived, which means we're focused on planning our summer programs, in addition to working on events that will assist us in funding our programs.
In February, we hosted a very successful fundraiser in Cayman, with support from Grammy-winning singer/songwriter Patty Griffin, who, along with David Pulkingham, who accompanied Patty on guitar/vocals, delivered a wonderful performance at Abacus in Camana Bay. We're very grateful for the support we received from Abacus, along with DART, our event sponsor, and a bunch of other sponsors whose logos appear on our event page.
While we were in Cayman, Stay-Focused alumni Gail Gaeng and Ryan Chalmers visited schools, as we have for the past seven years, to talk with students about their personal stories and disability awareness. We also spent time at John Gray High School and Clifton Hunter High School interviewing potential interns, and will have one, able-bodied Caymanian intern from each school assisting us on our first-time diver programs in August.
As many of you know, we're currently celebrating the 15-year anniversary of Stay-Focused and are looking forward to building on our history of success in the year ahead. Stay-Focused board member Tom McInerney has committed to building an endowment for Stay-Focused, and we are beginning to leverage the momentum Tom created by planning fund-raising events in several cities across the US. On June 7th, Tuck Business School alumni Bill Achtmeyer and Tom McInerney will co-host an event for us in Boston, at the offices of EY-Parthenon, where Bill is the Founder & Senior Managing Director.
As a reminder, we will be fielding a team of five runners in this year's 2018 TCS New York City Marathon (November 4th) as a Charity Partner. If you would like to run as a member of our team or donate, please visit our event page.
Also, please "Like" our Stay-Focused Facebook page, if you haven't already done so.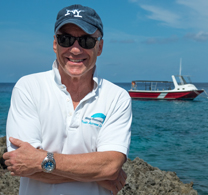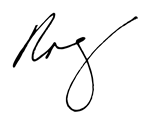 Roger Muller
Founder and President, Stay-Focused