Update from the Founder and President
October 2017
The summer of 2017 was a lot of fun and very successful. We introduced a second, first-time diver program, and ran four, week-long programs back-to-back, with tremendous sponsorship support from our host hotel, the Grand Cayman Marriott, and our diving operations partner Red Sail Sports. And, for the first time, we ran one of our programs from the Ritz-Carlton Grand Cayman, which was great. Many thanks to Marc Langevin (GM), and Hermes Cuello (Hotel Manager) for accommodating us on relatively short notice and providing such generous support.
The first program, which we ran from the Ritz-Carlton, was a reunion program with divers we certified last summer. The next two programs were first-time diver programs, and the last program was our second reunion program. We are fortunate in having coaches and medical doctors on each of our programs, along with excellent Red Sail diving instructors. This summer, we also benefitted by having five of our Stay-Focused mentors involved, and two Caymanian interns. And Rob Tortorella from Rochester, NY, joined one of our first-time diver programs as a "friend" of Stay-Focused.
We certified 11 new divers this summer as PADI Scuba Divers, bringing our total to 108 over the past 14 years. Jason Robinson, from Rome, NY, became our 100th diver, which represents a significant milestone for Stay-Focused. In Jason own words: "The week was amazing. I loved meeting new people and trying new things. The sea was awesome and learning to dive was a lot of fun."
Many thanks to Ryan Chalmers and members of the Stay-Focused team, who did a great job covering for me during the last two programs, while I managed a severe back strain. Well done … nice to have an experienced team in place!
Also, please "Like" our Stay-Focused Facebook page, if you haven't already done so.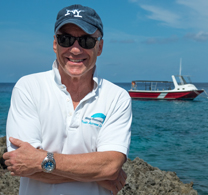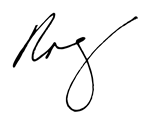 Roger Muller
Founder and President, Stay-Focused