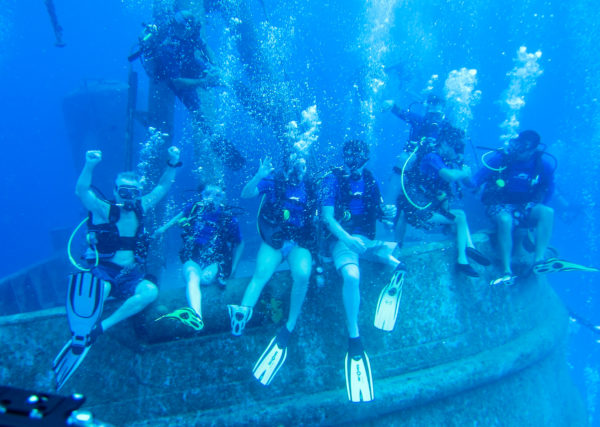 Stay-Focused Programs 2016
We're running three programs in Grand Cayman this summer, two for first-time divers and one "reunion" program for divers we certified last summer. Our programs run back-to-back from July 27 – August 17, and we'll have more than 20 divers with disabilities joining us. Here's a photo of our first group – we certified five new divers bringing the total number of Stay-Focused divers to 91!
---
Stay-Focused empowers teens with disabilities through SCUBA certification and leadership development programs
From the moment they enter the water, Stay-Focused participants experience a world without limitations. For most participants, SCUBA diving offers a level of independence unattainable in their daily lives, providing freedom of movement without the help of adaptive equipment. Leadership development programs taught by a distinguished group of corporate and community leaders further encourage participants to translate this newfound freedom into their daily lives, giving them the confidence to pursue their greatest ambitions.